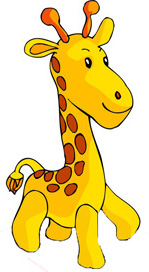 Little Giraffes is now part of the A to Z Teacher Stuff family of sites. After Mrs. Flanagan's announcement that the site would be closing, A to Z Teacher Stuff made arrangements to take over maintenance and ownership of the site. I am thrilled to take part in keeping all these great ideas free and online for years to come!
The contact email address for the site is now info@littlegiraffes.com if you have any questions or comments! Some pages still list the old contact address. Thank you for your support and patience while updates are made!
Amanda Post
A to Z Teacher Stuff Owner
P.S. If you catch word of any other great teaching sites that are planning to close, please let me know!