Printable Insects Teaching Materials @ A to Z's Store
Insects & Bugs Photo Teaching Ideas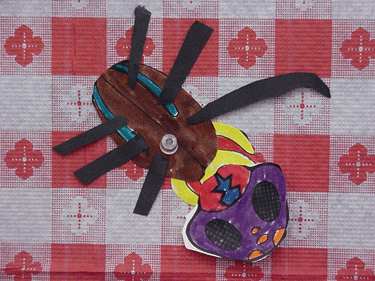 We built our own bugs by combining our choice of body parts from 3 heads, 3 abdomens and 3 thorax. We added 6 legs and displayed them on a red-checked tablecloth.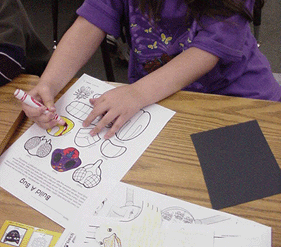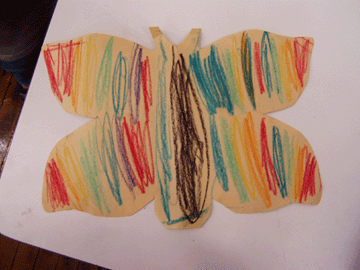 This is another wonderful idea from our art teacher, Ms. Bittle, depicting the metamorphosis of a butterfly. Color a butterfly and cut out.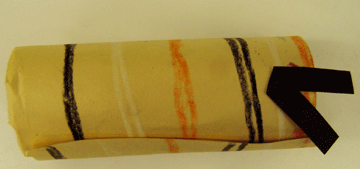 Make stripes on a rectangle of brown paper and glue to cover a toilet paper roll. Fold a small strip of black paper and glue on for antenna.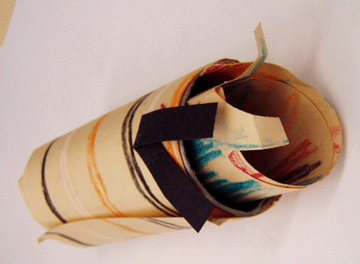 Roll up the butterly and stuff into the toilet paper roll.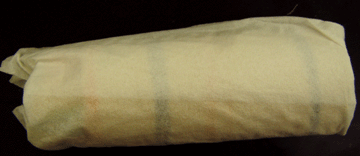 Cover the roll with a tissue to form the chrysalis. Now you're ready to act out the life cycle of a butterfly!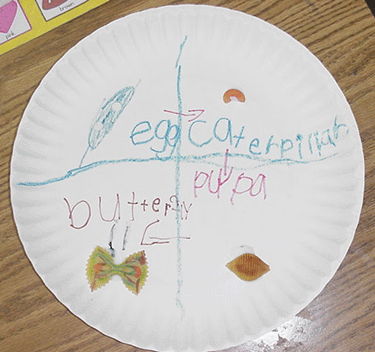 This depicts the life cycle of a butterfly using pieces of pasta. The egg was a hole-punched dot (but a grain of rice would work). The caterpillar was macaroni. The pupa was a seashell and the butterfly a bowtie. We used markers to color on them.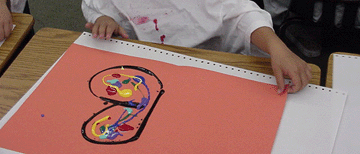 The teacher outlined a half of butterfly in paint and the children filled in the other colors. Then we folded them to show symmetry.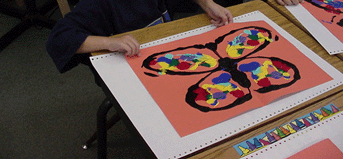 Then we folded them to show symmetry.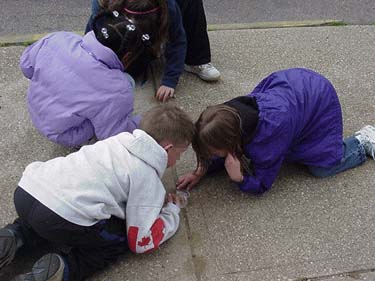 We went on a Bug Hunt with our magnifying glasses to look for insects and made a book about position words with a ladybug cover.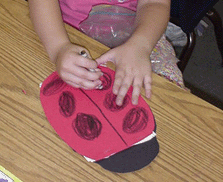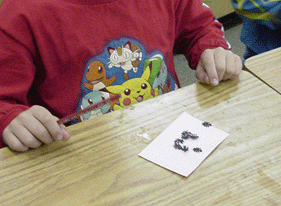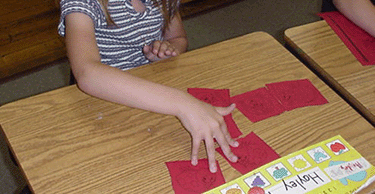 Plastic ants were used to practice counting skills, while ladybug cards were used to act out subtraction problems.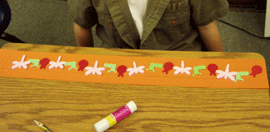 Use foam insects to make patterns. These can be stapled to make headbands after the glue dries.

We made a bracelet to represent the life cycle of a butterfly. The first bead is white to represent the egg. Put on a red bead next to represent the caterpillar's head. Then put on three green beads next to represent the caterpillar's body. Put on a glitter bead for the chrysalis.

Finish the bracelet with a butterfly.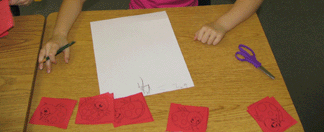 The girl has 5 paper ladybugs on her desk. We used these to practice subtraction problems.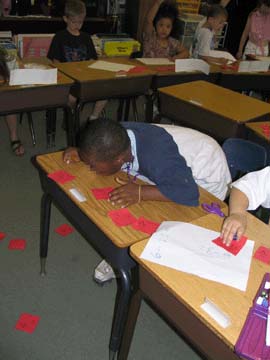 The boy made one of the ladybugs "fly" by blowing it off his desk. Then he wrote the number sentence 5-1=4.