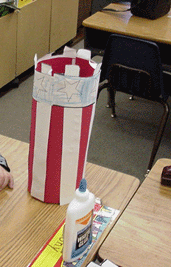 Make Uncle Sam hats by gluing white stripes to red paper. Attach star border with tabs. Cut the center out of a Solo paper plate and tape the tabs to it. (I have not found a way to keep these on the kids' heads easily).
Use the same stripe and star pattern to make a windsock by adding red, white and blue crepe paper streamers.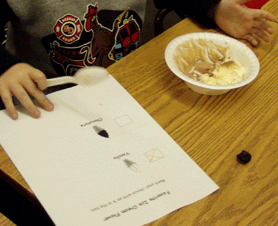 We taste tested vanilla and chocolate ice creams and then we used a ballot to vote for our favorite flavor. This boy's ballot choice isn't a "secret" anymore.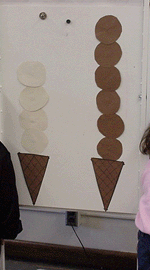 Tally the votes by putting up ice cream scoops.
Available @ A to Z's Downloads Shop